What's new in Version 1.0
New Sprites
A new Jungle tileset and updated Gumba, Yellow Box and Plant Graphics.
Big Thanks to youngheart80.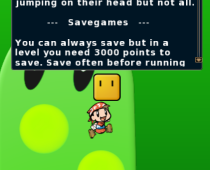 Text Box
This Box wants to speak with you.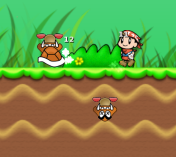 New Animations
Many new Particle and Screen fading effects are implemented.
Pipe Warping Entries
You can now add Entries for Pipe Warping in Levels.
And alot more ! See the full changelog here.
You can download the new version here.
The Team appreciates your Feedback also you can easily contribute new Levels, Worlds, Sounds and Graphics :)